Effective Advertising Strategies To Boost Your Brand's Visibility
•
Branding
•
8th November, 2023
•
4 Mins Read
Your branding is a crucial aspect of your marketing strategies. Ensuring your brand's visibility to the proper audience can make or break the success and engagement of your clients. The problem is that every brand is also trying to gain more visibility.
Brand visibility is usually presented in the form of content. Continuous and regularly scheduled content is going to gain more visibility than a company that only shows to its audience sporadically. How often you connect with your followers helps develop your image, improve engagement, and promote loyal customers.
So, how can your business increase brand visibility? You should already have built your brand's identity, but now you need to know how to get that identity out there and gain recognition.
Here Are Nine Prime Ways To Boost Your Brand's Visibility
Here are some effective advertising strategies that give you that boost and make a more significant impact on converting clients.
1. Importance of Brand Visibility
Building your credibility and trustworthiness falls under the category of visibility for your brand. Your goal is to anticipate and recognize the need and value behind your business offerings so that you can solve your customer's problems.
The more visible your brand is, the more likely you'll reach people who want to connect and buy from you. With less convincing necessary, you can save money on advertising and still reap the benefits of a high conversion rate.
2. Measuring Brand Visibility
Part of ensuring that you boost your brand's visibility through advertising strategy means that you also know how to measure and track how well each tactic works. It's essential to measure to gain better insight into your audience and understand what metrics your brand needs to focus on for higher conversions.
The most common metrics utilized for measuring your brand visibility include:
Engagement – how many consumers and prospects engage with your brand across social networks and channels.

Mentions and Tags – how many users mention or tag to

promote the brand

daily?

Views – the percentage of your ads that are seen by your target audience.

View time – how long an average lead spends viewing your ad.

Completion rate – the average amount of viewers who watch ads in their entirety.
3. Strategies to Boost Brand's Visibility
Identifying the right activation strategy is crucial for your business to ensure visibility increases. There are plenty of techniques and strategies out there for boosting visibility, and different social channels and advertising platforms can work better depending on your company and where most of your audience is located.
However, many brands can benefit from a solid digital marketing strategy, so here are some helpful strategies that can improve visibility.
4. Employee Advocacy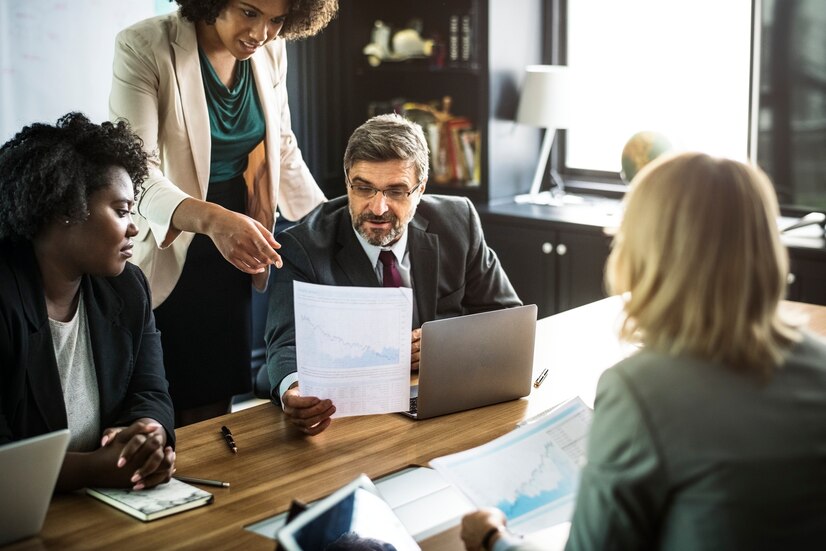 Consumers are often concerned with a brand's culture as part of its overarching value. So utilizing employee advocacy is an excellent way to show how great an environment your business is to work. 
Employee advocacy is similar to User-Generated Content (UGC) since the reviews and content stem from a place that is outside of your company. The outreach potential that this strategy has is a way to portray a unique side of the brand and generate more engagement that succeeds in promoting your visibility.
5. Influencer Marketing
Your consumers want to hear from sources who are trustworthy and independent, as in removed from the direct influence of your business. Hearing a glowing review of your products or services from an influencer, particularly someone specializing in your industry, can go a long way to building those loyal customer relationships.
Taking advantage of an existing influencer's reach ensures many people are watching and listening. Consider investing in a partnership with an influencer with pre-arranged criteria based on performance so you don't lose money if the advertising strategy doesn't create the hype you hope it will.
6. Social Interaction
Having a regular posting schedule for social media channels is important so your customers know when to expect new content from you each week, month, etc. But you can take that strategy further by increasing engagement with your social media audience. 
Have your teams designate someone who can interact more directly with your audience in the comments. Answer questions, reply to praise and complaints, and use links to help direct people throughout the comment section. Your followers will feel like they are interacting with you, which can help foster those necessary connections for conversion. Plus, the more you comment across social media, the more visible your brand is!
7. Develop Better Search Engine Optimization (SEO)
Organic search traffic will help ensure that your brand is the first one seen among the masses online. Improving your website, blog, and social media SEO is an essential step to gaining higher visibility across all digital marketing platforms.
SEO primarily focuses on keywords, but consider checking backlinks and external sites that can link to your landing pages or websites. Trading posts or blogs with that type of internal linking can go a long way to drive more traffic across your pages.
8. Create More Video
One last effective strategy you can utilize if you're not already is the power of video for your brand. High-quality content with video is vital to engaging your consumers since over 91% of them want to see videos from brands.
Invest in some good production tools for your marketing teams to create professional-looking videos that demonstrate your brand's value. The videos are more accessible to grab attention and an excellent way to showcase unique features and offerings that beat the competition.
9. Building Strategies For Brand's Visibility
Brand awareness and visibility go hand-in-hand. With today's focus on digital marketing strategies, you must examine key metrics and analyze the best ways to connect with your target audience through social media, website content, and other platforms and channels.
Read Also: