Everything You Need To Know About Discord
Before Discord, it was difficult to find, meet, and virtually hang out with people of your type and people with the same interests. However, recently it has become one of the most used platforms thanks to different gaming communities and comic books and anime communities blooming in Discord.
This video conference app started with a massive number of gamers hanging out together. But soon, discord multiplied its user base thanks to people with different common interests joining the platforms for their specific needs. This desktop and mobile application has a chat lobby VoIP chatting system, a streaming service where PC gamers stream whatever they are playing.
The platform's popularity increased to the point where it harbors more than 250 million users worldwide. So, what exactly is Discord? This article will give you a brief overview of the platform.
What Is A Discord?
Discord is a text, voice, and video chatting platform. People aged above 13 use this platform to hang out with their favorite communities virtually. Discord is the home to different types of people who talk about playing games, movies, art, different projects, mental health, and more. More precisely, it is a platform for people who love to stay active and converse on a daily basis.
The majority of Discord groups are closed groups with a selected few people conversing on a daily basis. But, there are also larger groups and communities with open groups that anyone can join. The larger groups are generally about different games such as Minecraft, Fortnite, and more. Discord users have control over who they want to talk to and craft their experiences according to their needs.
Things To Know Before Using Discord
Similar to many other social media platforms like Instagram, YouTube, and Snapchat, Discord has its own set of glossaries related to its features. If you want to use this platform, you need to be familiar with its different glossaries. Here are some terms and features you need to know about Discord –
Server  
Servers usually refer to different spaces occupied by different groups and communities within Discord. Most of these groups are filled with people who are friends and hang out together. These groups are usually invite-only groups. You can start your own server, and it does not cost you a penny. You can invite your friends to join these servers. There are also servers that are open to all and are based on different common interests, hobbies, and more.
Channels   
The discord servers are organized into both text and voice-based channels. These channels are usually dedicated to different topics and specific rules.
In the text channels, users can upload files and send messages and images in a discord channel. Other people in the channel can see those all the time.
In voice channels, people can connect through video call or voice call in real-time. They can also share their screen with their friends.
DMs & GDMs  
There is a feature to message one-on-one with your o connections on Discord. They can send private messages to anyone and have a private conversation inbox. This is called DM or direct message in terms of Discord. But the users also have the option to invite nine more people to the conversation and have a GDM or group direct message. You must know that the GDM is not public, and someone needs to invite other people so that they can join the GDM.
Go Live  
This is a little different compared to what going live means on Instagram, Facebook, and other similar social platforms. On Discord, going live means sharing screens with people who are on the same servers or are in DM with someone.
Nitro  
You can see Nitro as a boost. This is a premium service that only the premium users of Discord can avail of. There are different special perks such as – the ability to customize the user's Discord tag, using custom emotes in all the servers, the higher cap for uploading files, and discounts on server boost.
Server Boosts
While Nitro works on an individual level, Server boosts are for servers, and it also has different perks that users would love. Boosting the community server changes many things, like offering more customer emotes, improved video quality, voice quality, and setting up custom invite links is also possible. One can purchase a server boost through Nitro or separately.
Student Hub
Discord is not only meant for having fun and discussing hobbies. It is also a place for study and self-development. There is a student hub section. Students can unlock different features by verifying their Discord account using their student email ID on Discord. This will unlock an exclusive hub only for students.
They can connect with other verified students and have group studies or classes. These hubs are not managed by any school or similar institutions. The student hub is a platform run only by students. However, there may be some non-students in that groups as well.
How To Access Discord?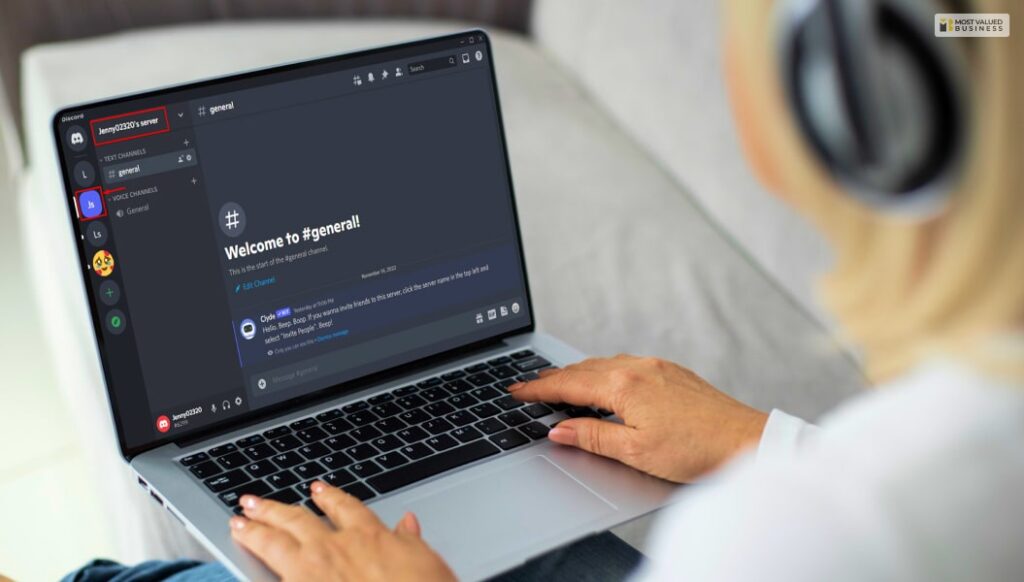 You can use Discord by registering yourself with a new account on Discord. For that, you need to head over to the Discord registration page and sign up.
First, go to the discord registration page.
Then you need to fill out the information spaces with your email address, a new username, and date of birth.
Then select the "Continue" button to get started with Discord.
Once you are done signing up, you will require your phone number and password to log in to Discord. If you follow these steps, you will easily open an account on Discord.
Benefits Of Discord
Here are some of the benefits of using Discord as a channel to connect and build connections:
Streaming Benefits   
Discord lets users stream just any open window on their mobile devices or PC. They can stream the software they use or the games they play. This feature makes it a lot easier for them to have fun with their friends and to display educational or work based presentations.
Versatile 
There are multiple options that one can choose from on the Discord application to communicate with others. They may decide to communicate by chatting through text messages or by making a text or voice only channel.
In the voice only channel, users may also get the added benefit of communicating with the help of video conversations, while in the text only channel, they may send files, photos, emojis, etc.
Online Games 
One of the most common reasons why people use Discord is because of online games. It is one of the best platforms where people can play online video games with their friends. From Call of Duty to Valorant, Discord is the best app for users to stay connected with their friends if they want more privacy and do not want to use gaming audio.
Discord is lightweight; therefore, it does not interfere with the performance of the game or make the game lag in between matches.
Meetings  
Discord is a very efficient option that makes it a lot easier for people to deal with meetings, even for the purpose of business. This may include audio or video meetings. Users may also create private channels where only the participants of the meeting can join in.
Communicating At A Distance  
Users can use Discord to communicate with family or friends who do not live close to them. By creating a server dedicated to their friends or family, or even co-workers, and easily connect with them every day or whenever they wish to.
Is Discord Really Safe?   
Social media in itself can never be safe. It always depends on how you use it. For every social media, it is important that the users are responsible and use the correct privacy settings as well as monitoring. The same is the case for Discord. There is always a risk factor when it comes to apps and sites with open chats. In that case, parents must look after the safety of their kids. Parents can make sure that the child is only participating in private servers and accepting requests from people who are not strangers.
Bottom Line
This article consists of all the necessary information you need to get started with Discord. I have limited it to a brief explanation of this platform instead of offering you a lengthy history of the platform that you did not need to read for the time being. I hope that this article was a helpful guide for you to start using Discord.
But if you have more questions, you can reach out to us through the comment section. We will answer them as soon as we can.
Have A Look :-